CALL US TODAY:
(954) 566-0506
How can we help?
We are here for you from start to closing and beyond. Let us simplify the mortgage
loan process and experience our World Class Service.
Find a loan originator
Let us get you on the journey to your new home
MEET OUR TEAM
Purchase A Home
Ready to find the right mortgage for you?
Explore
See Loan Options
Let us help you find a loan that works for you!
LOAN PROGRAMS
Why Choose Us?
Purchasing or selling a home is a complex and tedious process. At The Mortgage Firm, we've earned a stellar reputation among real estate professionals, builders, and individual home buyers for simplifying the process. In fact, we send automatic updates to you throughout the entire process with continual status reports and no surprises! This advantage is built around our mission to keep it simple and easy. We call it "Closing Simplified."
GET PRE-APPROVED

APPLICATION

PROCESSING

UNDERWRITING

CLEAR TO CLOSE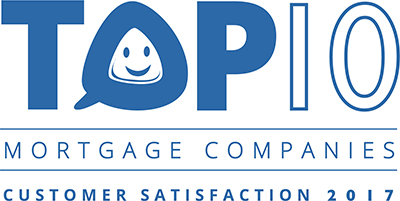 WHAT OUR CUSTOMERS ARE SAYING
Positive, knowledgeable, friendly staff. Wonderful work on everything!! I can say enough positive things. Thank you for a wonderful experience!!!
Kimberly A.
This is the 2nd time we refinance with Todd, he is a pleasure to work with, always available with any questions, and Todd and his staff kept us in the loop, along the process to an easy closing.
Jeffrey J.
Todd Benedict helped with my search for a home in a way that a friend would help find something that you lost. He gave me advice, looked for me, and was very helpful along the way and made this process pain free. He found the loan that was right for me and he then helped match me to the correct property that would best suit me and was in my best interest.
Peter E.
Never choosing to use my childhood friend would have made it 100 percent better! The most Unprofessional company I have ever dealt with owning 9 homes in 3 states over 30 years!!!!! They threatened me 4 days before closing not to fund the loan and you do not ever mess with one's life like that!! Trust me, stay far away
Carl P.
This is the or 4th time I've financed through Todd. He is very professional, communicates with you throughout the process to ensure you have all of the required documentation and answers every question you may have. He's also very patient. This goes for his staff as well. I have recommended Todd to all of my friends and associates looking to finance a real estate purchase; many have used him and report that they had the same experience as I have. I highly recommend Todd and his team!
David L.
In one word AMAZING!!! Gina and her team is the best mortgage lender company that I know, fast and efficient since the beginning to make sure you have all the documents you will need to close. The customer service is outstanding. I highly recommend it!!! Thank you!
Cosmin C.